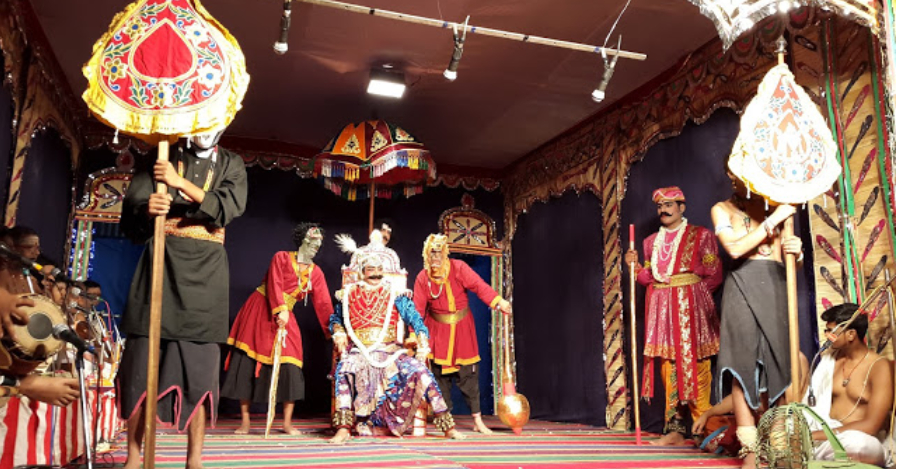 Melatoor Bhagavata Mela
Very close to the seat of the erstwhile great chola rulers near tanjore, is held the ritualistic bhagavatha mela tradition annually. Here men adorn even the roles of women and perform in the bhagavatha mela in few of its smaller villages. While saliamangalam boasts of the uninterupted 367th year of performing the dance drama of prahalad. Melattur surely exhibits the grandeur in style of the epic dance drama, though only for 75 years now.Strangely the dialogues are delivered in telugu in these ardent tamil villages.
Bhagavadhamela also happens at other villages around kumbakonam.The one at saliamangalam is equally popular.Thanks to the effort of shri natrajan and family the tradition at melatoor continues so gloriously.
View Bhagavathamela at http://melatoorbhagavatamela.blogspot.in