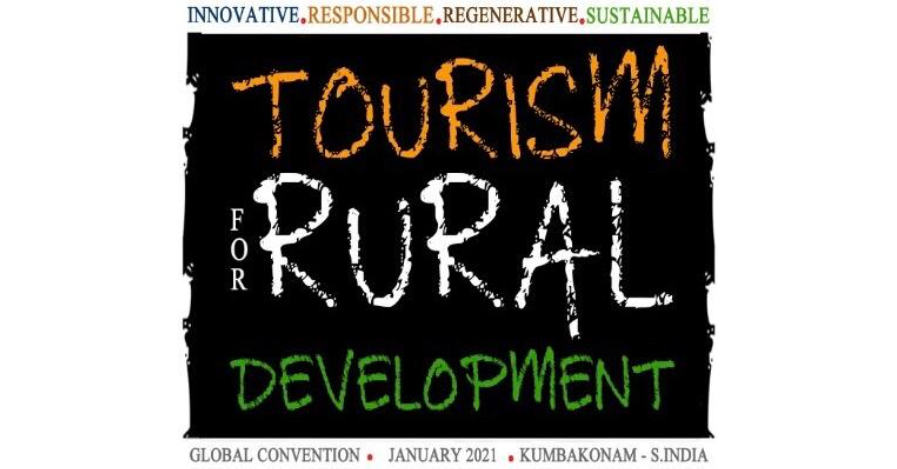 INNOVATIVE, RESPONSIBLE, REGENERATIVE
INNOVATIVE, RESPONSIBLE, REGENERATIVE & SUSTAINABLE TOURISM
AARTI, ASSOCIATION FOR AGRI & RURAL TOURISM IN INDIA, UNITES ALL ORGANISATIONS AND INDIVIDUALS ENGAGED IN THE RURAL TOURISM SPACE WITH THE SOLE OBJECTIVE OF MENDING RURAL BROKEN BACKBONE AND REGENERATE THEIR POOR ECONOMY WITH WHAT THE LOCAL COMMUNITIES KNOW, HAVE AND DO. TOURISM THAT DOES NOT SHARE WITH LOCAL COMMUNITIES IS NOT FAIR TOURISM. THE FOUNDING MEMBERS INCLUDE PIONEERS IN THE FIELD, STALWARTS, BUREAUCRATS, EDUCATIONALISTS, POLICY MAKERS ETC. MOST ARE HANDS ON OPERATING OR GOVERNING PROJECTS ACROSS INDIA. PADMA BHUSHAN SHRI.S.K.MISHRA IAS (RETD)
AARTI, ASSOCIATION FOR AGRI & RURAL TOURISM IN INDIA, UNITES ALL ORGANISATIONS AND INDIVIDUALS ENGAGED IN THE RURAL TOURISM SPACE WITH THE SOLE OBJECTIVE OF MENDING RURAL BROKEN BACKBONE AND REGENERATE THEIR POOR ECONOMY WITH WHAT THE LOCAL COMMUNITIES KNOW, HAVE AND DO. TOURISM THAT DOES NOT SHARE WITH LOCAL COMMUNITIES IS NOT FAIR TOURISM. THE FOUNDING MEMBERS INCLUDE PIONEERS IN THE FIELD, STALWARTS, BUREAUCRATS, EDUCATIONALISTS, POLICY MAKERS ETC. MOST ARE HANDS ON OPERATING OR GOVERNING PROJECTS ACROSS INDIA. PADMA BHUSHAN SHRI.S.K.MISHRA IAS (RETD)
SHRI. SUJIT BANERJEE IAS (RETD)
SHRI. MADAN BEZBARUAH IAS (RETD)
SHRI. JOSE DOMINIC
PROF. NIMIT CHOUDHARY
SHRI. SUPRATIM RAJ BASU
SHRI. PANDURANG TAWARE
SHRI. STEVE BORGIA (CO ORDINATOR)
IT'S TIME WE GIVE BACK THE VILLAGES WHAT WE HAVE TAKEN AWAY FROM THEM. STARTING FROM THEIR DIGNITY, LIFE, LIFE STYLE, NATURAL RESOURCES ETC..AND SOW IN A SEED OF REGENERATION. SUSTAINABLE AND RURAL TOURISM IS ON A GLOBAL UPWARD TREND. AND MOST ECONOMIES HAVE REALIZED THE BENEFITS IT CAN BRING TO RURAL COMMUNITIES AND NATURAL RESOURCES AT LARGE. THERE NEEDS TO BE A CONCERTED EFFORT IN POPULARIZING RURAL TOURISM IN INDIA. UNWTO DECLARING 2020 AS YEAR OF TOURISM FOR RURAL DEVELOPMENT CREATES AN OPPORTUNITY TO POPULARISE THIS TOOL AND TAKE IT TO ALL REGIONS/COUNTRIES THAT NEED SUCH INTERVENTION. AARTI PROPOSES TO ORGANISE A GLOBAL CONVENTION IN JANUARY 2021 AT KUMBAKONAM, TANJORE DISTRICT IN SOUTHERN INDIA. INNOVATIVE, RESPONSIBLE, REGENERATIVE, SUSTAINABLE TOURISM FOR RURAL DEVELOPMENT. MAY THIS INITIATIVE, HELP AARTI TO TAKE RURAL TOURISM TO RURAL POCKETS THAT HAVE THE POTENTIAL TO CREATE TOURISM DESTINATIONS FOR THE WORLD TO EXPERIENCE AND REGENERATE OUR VILLAGES, THEIR CULTURE, LIFE, LIFESTYLE AND HERITAGE.
THE 6 DAY CONVENTION IN JAN 2021 @ KUMBAKONAM.TAMILNADU.
THE CONVENTION TAKES YOU BEYOND LECTURES AND SPEECHES. IT IS A COMPOSITION OF EVENTS AND PEOPLE CONCEIVED AND ORGANISED BY THE ASSOCIATION OF AGRI AND RURAL TOURISM IN INDIA AND IHHA WITH THE SUPPORT OF UNWTO AND MINISTRY OF TOURISM AND HUNDREDS OF NGOs, HOTELIERS, TRAVEL AGENTS, TOUR OPERATORS, AND PRODUCT OWNERS WORKING IN THE RURAL TOURISM SPACE.
THE CORE OF THIS CONVENTION IS THE SEMINAR ON INNOVATIVE, RESPONSIBLE, REGENERATIVE & SUSTAINABLE TOURISM FOR RURAL DEVELOPMENT. THIS WILL BE PARALLELY SUPPORTED BY RELATED WORKSHOPS, SITE VISITS, DEMONSTRATIONS, CREATION OF RURAL TOURISM PRODUCTS…ALL AIMED AT PROPAGATING TOURISM FOR RURAL DEVELOPMENT. NUMEROUS RELATED EVENTS HAVE BEEN PLANNED AS A PART OF THIS CONVENTION THAT WILL HELP IDENTIFY AND BUILD RURAL ENTREPRENEURSHIP.
iconnect, THE HINDU BRONZE ICONOGRAPHY FESTIVAL OF INDIA TO PROMOTE BRONZE ICONOGRAPHY GLOBALLY IN THE ESTATES OF INDECO HOTELS SWAMIMALAI IN KUMBAKONAM. THAT WILL AIM AT PROMOTING AND PRESERVING THIS ANCIENT CRAFT THAT IS FALLING PREY TO CHANGING TIMES. THIS EVENT WILL ALSO AIM AT ESTABLISHING A CHOLA BRONZE ICON MUSEUM AT SWAMIMALAI, THE GLOBAL CAPITAL FOR ICONOGRAPHY IN THE COMING YEARS.
ORGANISERS:
THE EVENT IS CONCEIVED AND ORGANISED BY AARTI, ASSOCIATION OF AGRI AND RURAL TOURISM IN INDIA SUPPORTED BY UNWTO AND THE MINISTRY OF TOURISM, GOVERNMENT OF INDIA.
1.POOMPUHAR TAMILNADU HANDICRAFTS DEVELOPMENT CORPORATION LIMITED
2.THE DEPARTMENT OF MUSEUMS, GOVERNMENT OF TAMILNADU
3.INTACH
4.THE CRAFTS COUNCIL OF INDIA
5.THE INDIAN HERITAGE HOTEL ASSOCIATION
6.MINISTRY OF TOURISM & CULTURE, GOVERNMENT OF TAMILNADU.
7.AGA KHAN FOUNDATION
8.AMAZON
9.THE EXPORT PROMOTION COUNCIL
10.CHENNAI SILKS
11.GLOBAL ADJUSTMENTS
12.RADIANCE
13.SRAL
14.FOHS
LOCATION OF THE EVENT:
@ INDeco Hotels SWAMIMALAI, www.indecohotels.com
KUMBAKONAM, TANJORE DISTRICT SOUTHERN INDIA
Nearly all the programmes will happen out door strictly following social distancing principles and would take in a maximum of 100 members. All English sanitization methods will be coupled with the traditional sanitization practices when it comes to immunity and safety of the participants.
The Programme :
It is a dual event. One is the seminar and the second one is the Rural Tourism region specific workshops and fairs which will exhibit all Rural Tourism products to train and skill Rural Tourism product managers and owners.
The seminar brings in global speakers to India, it will also bring pioneers in India who have produced great results in Rural Tourism. On the other hand, the fair event will aim at showcasing Rural Tourism as a product through Parallel sessions.
The site visits, product development programmes, Rural Tourism project visits will be an eye opener to the stakeholders. This will also be bringing in the Pioneers of Rural Tourism across India to do region specific workshops. And also act as a monitoring and guiding body to make the project successful.
As of this day the organisers have drafted a programme that is necessary and essential. Yes, it is of tall order, but absolutely necessary to take India in par with other countries that have used sustainable tourism as a tool for Rural economic development. Final programme will be edited to the affordability of AARTI.
Tentative Agenda :
Day 1
1. Arrival of the participants.
2. Pre-Convention Site visits/Tours
3. 4pm. Inaugural event of the Global Convention. INNOVATIVE, RESPONSIBLE, REGENERATIVE & SUSTAINABLE TOURISM FOR RURAL DEVELOPMENT.
4. Inauguration of the Rural product Fair/Demonstrations/workshops
5. Inauguration of the temporary museum and Research foundation for Bronze Iconography.
6.Laying foundation for the HINDU CHOLA BRONZE MUSEUM at Swamimalai in collaboration with the global museums.
7. Music and Food offered by Rural talent/cuisine
Day -2
1. THE SEMINAR ON INNOVATIVE, RESPONSIBLE, REGENERATIVE & SUSTAINABLE TOURISM FOR RURAL DEVELOPMENT. Evening cultural programme followed by dinner provided by Rural Tourism stakeholders.
Day -3
1. Heritage walk 6-8 am
2. Pan India Project Presentations. Lunch at the hotel
3. Rural Tourism Project Presentations
4. Impact of Rural Tourism on neighboring towns and villages with regard to Conservation.
5. Presentation on subsidy and funding by MOT and MOT plans.
6. Q & A
VALEDICTORY FUNCTION
1.Recognition.
2.Awards.
3.Way forward.
Evening – Rural Tourism entertainments followed by Dinner and Cultural programmes at DARASURAM.(World Heritage Site)
Day 4 & Day 5
1. Short pre-registered course and Workshops for aspiring Rural Tourism Entrepreneurs.
2. Short course on marketing and selling Rural Tourism destinations / projects. Formation of a marketing body. Courses directed by India's Pioneers in Rural Tourism in the likes of Raj Basu, Steve Borgia, Pandurang Taware, Jose Domnic, Architects, Decorators, Chef, service and House Keepers etc.
3.Networking Rural Tourism Projects Pan India. And creating a chain link program for continuous hand Holding, Education, Collaborations etc.
Believe me this Global Convention. INNOVATIVE, RESPONSIBLE, REGENERATIVE & SUSTAINABLE TOURISM FOR RURAL DEVELOPMENT will help us move faster than before to catch up with the rest of the world.
For more details, choose to connect with me through the connects below.
Steve Borgia
Convention Coordinator
Founder Member – Association for Agri and Rural Tourism in India (A A R T I)
Past President – Responsible Tourism Society of India, formerly known as Ecotourism Society of India
ON. Vice President – Indian Heritage Hotels Association
CMD – INDeco Leisure Hotels, Pioneers of Rural Tourism
Thimmakudy Village,
Baburajapuram Post
KUMBAKONAM-612302.
TANJORE DISTRICT.
Mobile: +91-87544-19619, +91-94444-14369
Landlines : 0435-2480044, 0425-2480385, 0425-2480406
E-mail: steve@indecohotels.com
Web: www.indecohotels.com
Blog: https://steveborgia.blogspot.com/
Facebook : https://www.facebook.com/SteveBorgia.INDeco/
Instagram : https://www.instagram.com/borgiasteve/
Twitter : https://twitter.com/BorgiaSteve
Linkedin : https://www.linkedin.com/in/steve-borgia-07637725